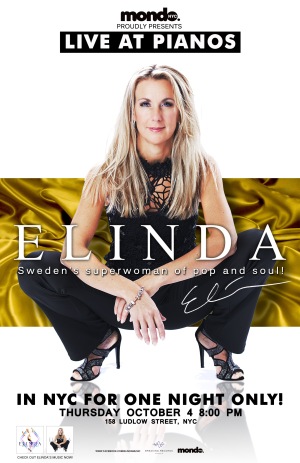 If you visualise hard enough, work hard and if you are ready to invest time and money towards your goal, you will make it. I've been performing in the US before, doing various shows and productions and since I started my solo career, I've been performing quite a few times already, singing my own music, which is fantastic. But up till now its only been like a maximum of four songs. On Thursday, for the first time, on the famous venue PianosNYC, I will be doing a full-time show, performing nine songs and having time to talk between the songs and really do my thing! For the first time, and it's in New York! That's just amazing to me.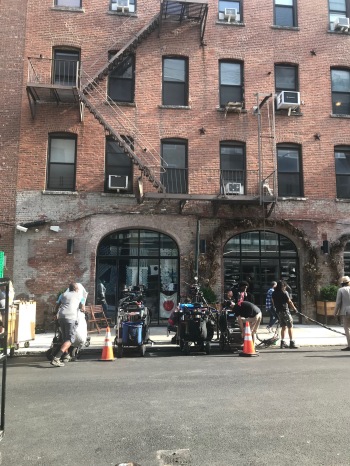 We are now in New York, working at the hotel, making sure everything is set up for the show. We've been out having a nice big breakfast and passed by the recording set of Daredevil season 3! They were packing up but gosh there were a lot of trucks and stuff, catering and everything. Mikeal went bananas.
Tonight, there are a few opening parties going on and we look forward to meeting a lot of people from the music business. Peter Åstedt who has been kind enough to help us out a lot, is also here and he knows just about everybody…
Mikael and I are staying at the Pod Hotel Brooklyn, which is very close to the main center for the Mondo conference. Hotels are very expensive in NY but we found this little cute room. Looks mostly like a cabin on a ferry or something. VERY compact living, but cozy. Good thing we are married and not so high maintenance. ;-)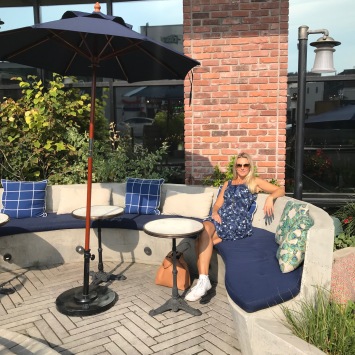 We've been working so hard for this. Doing PR, fixing up my website and socials, filling out forms and documents, reaching out to press. Luckily our kids understand that this is important for me, and even encourage me to do it. We have the best people to take care of them while we are away! And now all that is left is the fun part. We had a grand rehearsal in our living room and I could feel the excitement of almost being there. Now I just gotta make sure I didn't catch a cold on the airplane. ;-)

Wish me luck, and I will be back shortly with an update!